When I saw people were searching for this on Google, I just had to write a post about it.  Below is an excerpt from Suite 101 about Early Research on Plant Growth and Music.
Early Research on Music and Plants

Dorothy Retallack, a researcher at the Colorado Woman's College in Denver, published her work on music and plants in 1973 in the book The Sound of Music and Plants. In one experiment, Retallack found that plants thrived when she played a tone intermittently, but died when she played the same tone constantly. In another experiment, she found that plants grew better when she played "soothing" music on the radio, whereas rock music affected plant growth negatively.

Another of Retallack's experiments sought to discover what kind of classical music plants liked best, finding that plants exposed to North Indian classical music leaned towards the speakers, while plants exposed to the modern, dischordant classical music of composers such as Schoenberg leaned away from the speakers — but not nearly as much as the plants exposed to harsh rock music.

Read more at Suite101: Does Music Affect Plant Growth? http://www.suite101.com/content/does-music-affect-plant-growth-a282993#ixzz1D7pmfkaJ
Isn't that interesting?  I didn't find the study report, just the reporter's view on it, but nonetheless, its interested to hear a scientist make claims like this.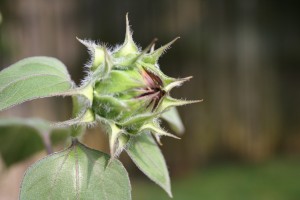 What do you think?
You could try your own experiment or research more about the topic.  I figured it would be insignificant gains at best, but anything is worth a shot!  Here is a link to a experiment you can do yourself.
Leave your results and thoughts in the comments below.  I can't wait to hear what you have to say!
Related Posts :